Gold King Mine:
Last updated: 22 March, 2013 15:50
I'm still sort of working on this model, it's more and more an on/off job but still... Been busy adding polygons to it - not because I want more polygons, but because adding things I want/need means adding polygons... :-)
As in, from my pictures I see I need to put in a couple of trestles - done. I've changed roof color into green tarpaper, not to happy having it all green so I also added some corrugated roof. Still not happy of the view meant my tarpaper roof is now black - and I'm still not happy...
Will redo some of the corrugated roof, roof quality is not as good as the walls when close - but for now I will live with that, just going to make sure it looks as best as I can make it with the textures I've chosen.
Also redid the ground textures, and the cribbing wall. The cribbing wall is now using a picture from one of the actually cribbwalls still left in the Cripple Creek District. Trouble is, it's not looking good so I need to come up with something better.
Today's pictures: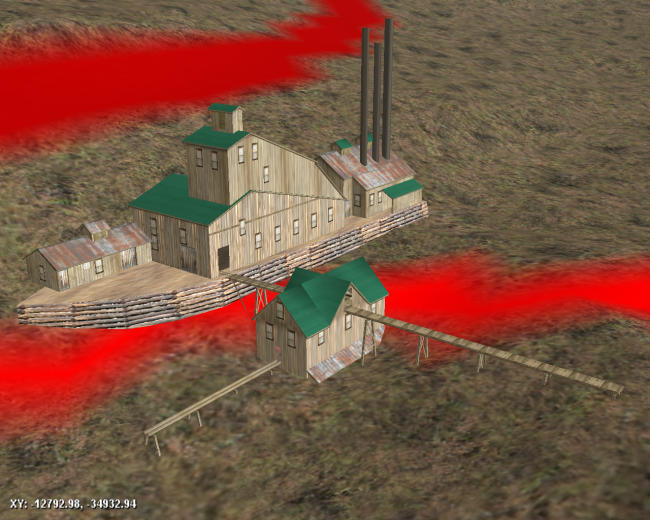 Green roof 1
Green roof 2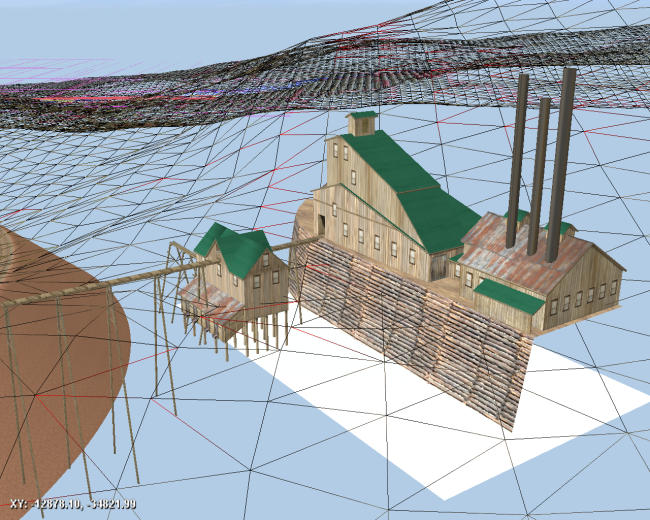 Same as last, just that you see the whole model now.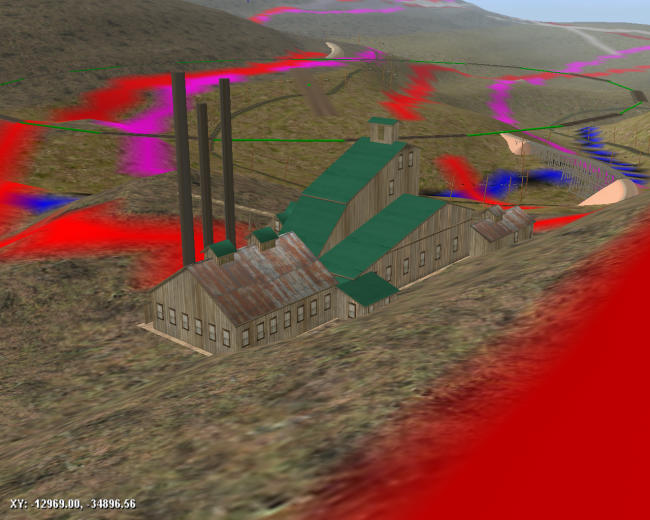 Green roof 3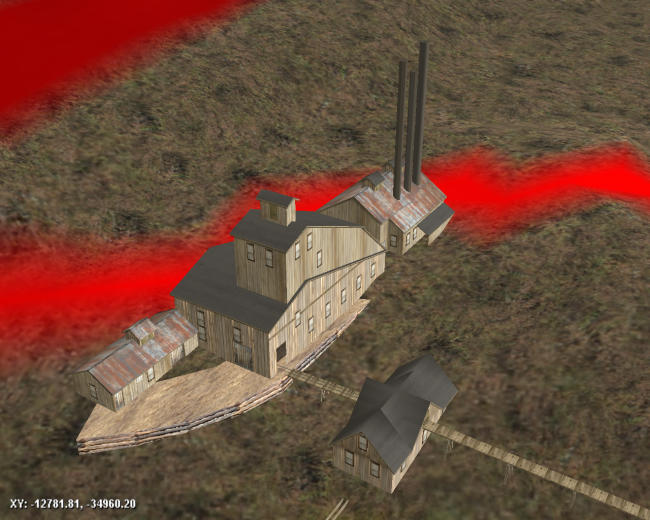 Black roof -> better!
---
20.07.2004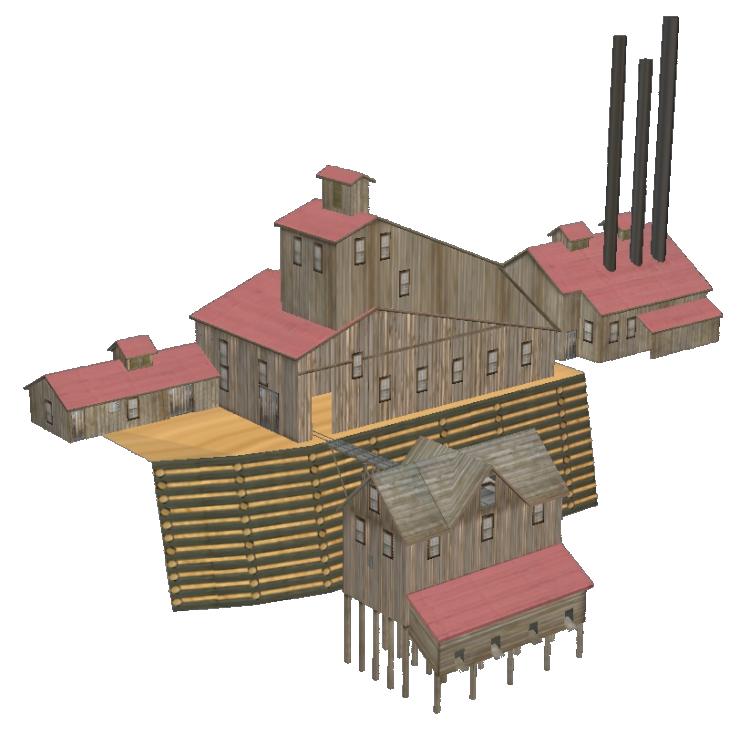 Another small update is here. I finely have started on this mine again, I made a plane in gmax where I mapped the Sanborn map and scaled it as good as I could to the buildings already made (the mine itself & ore bin).
From there I built the Blacksmith shop, the boilerhouse and a couple of smaller "sheds" attached to the main mine building resulting in the picture you see at left.
The view is a model view taken from inside a program to preview the model (TOE or Trainz Object Explorer).
---
26.06.2004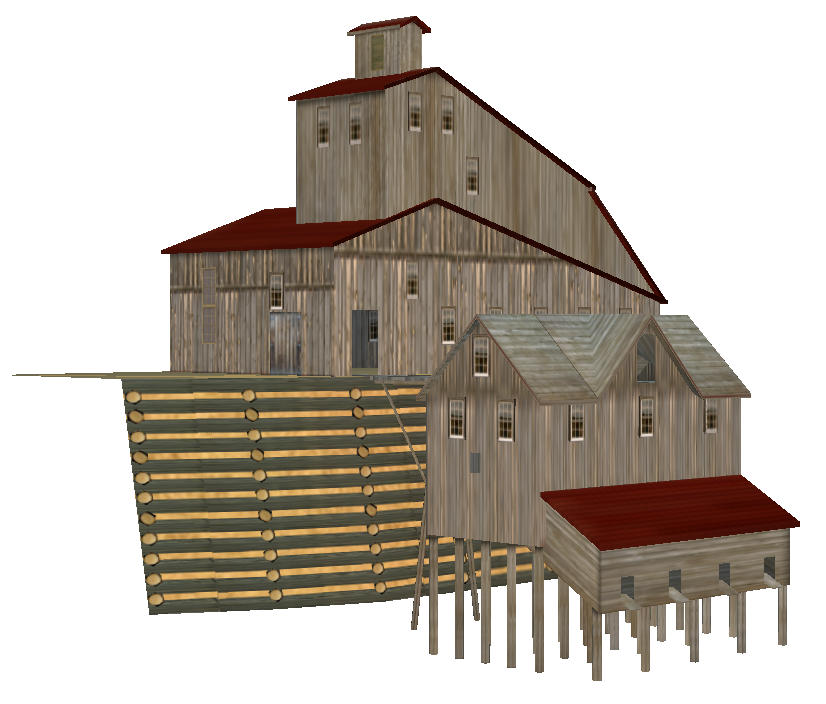 Been fighting the Jetlag and in-between worked on getting some textures I could use to get the Gold King to look a little more real for my area.
Not being very successful there - thought having a digital camera and grab some wall shots and such would help me out, but it don't seam like it was a good idea.
Today's picture is a look at the model in a preview program (TOE or Trainz Object Explorer) that I use to get an idea on how it will look inside of Trainz.
---
Been working inside Gmax most of the day, trying to get this mine finished... My drawings have proved to be to wrong for my liking and I've began to just use them as a start point and then eyeball the pictures I have, and trying to get the model to look similar.
In fact, I even began to freelance it as I thought it looked better. Drawing called for two ore chutes, I made four for instance...
I've still have to make some more trestle work, a orechute door for each opening, and some other buildings, among them a powerhouse and some sheds - including finishing the reddish one you see in Fig.5 & 6.
Also need to make some better textures, but I'm still focusing on getting the basic model done before committing to much time on the textures.
Today's pictures: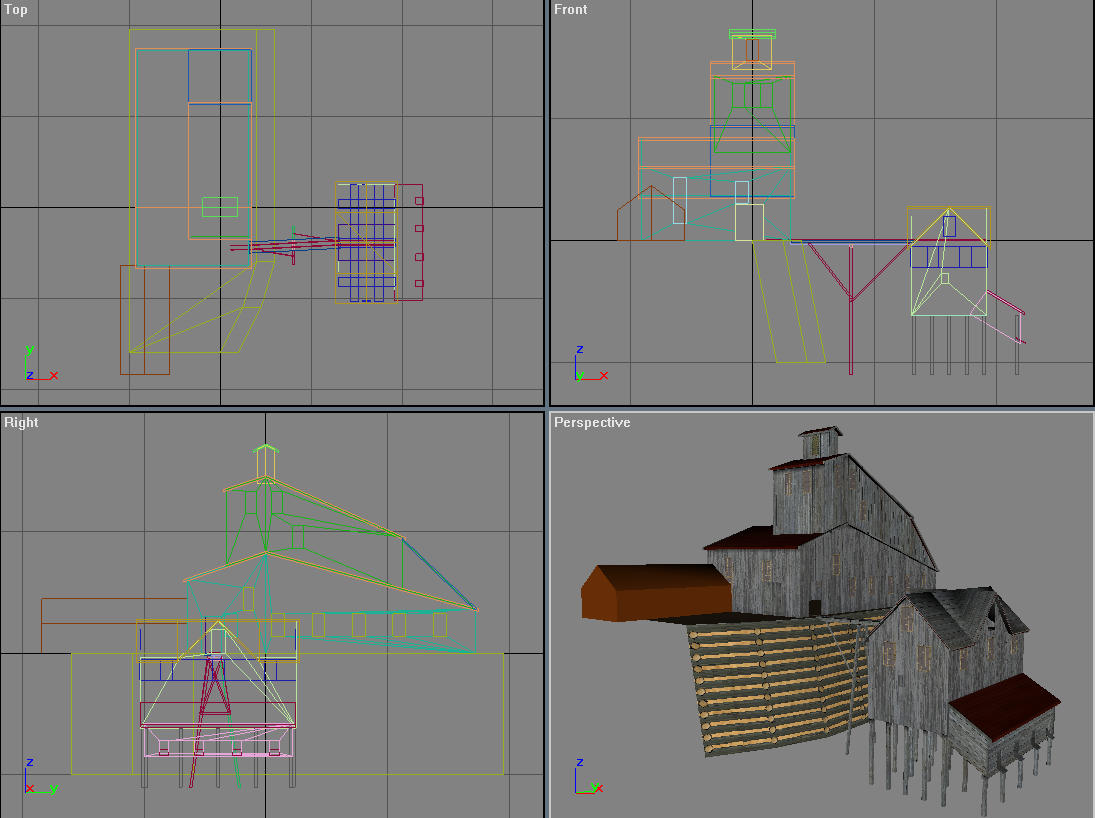 Fig.5 - A look from inside Gmax, showing the 4 views I work mostly from.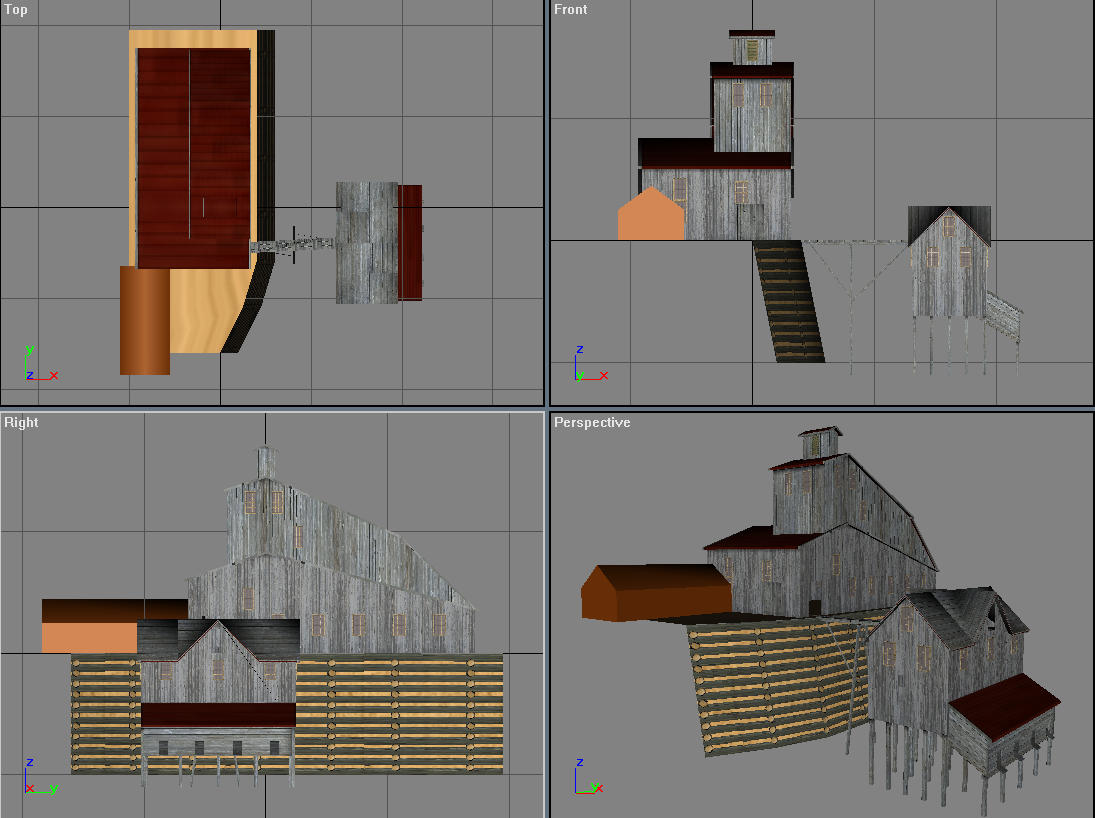 Fig.6 - Same look inside Gmax, but now with textures on all 4 views...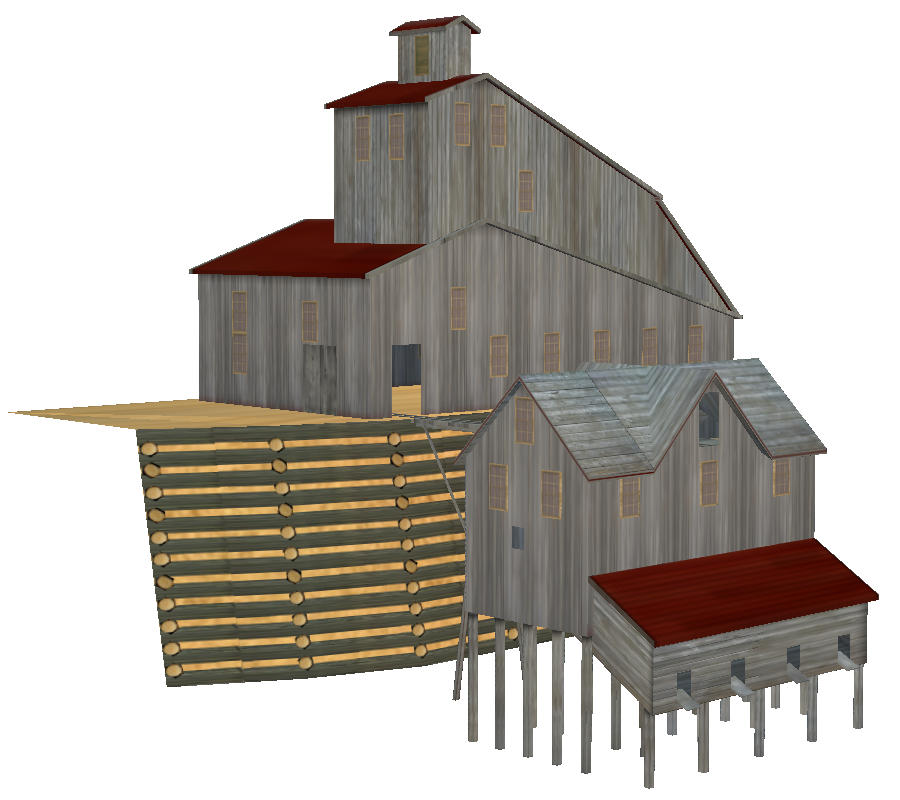 Fig.7 - A look at the model in a preview program (TOE) that I use to get an idea on how it will look inside of Trainz.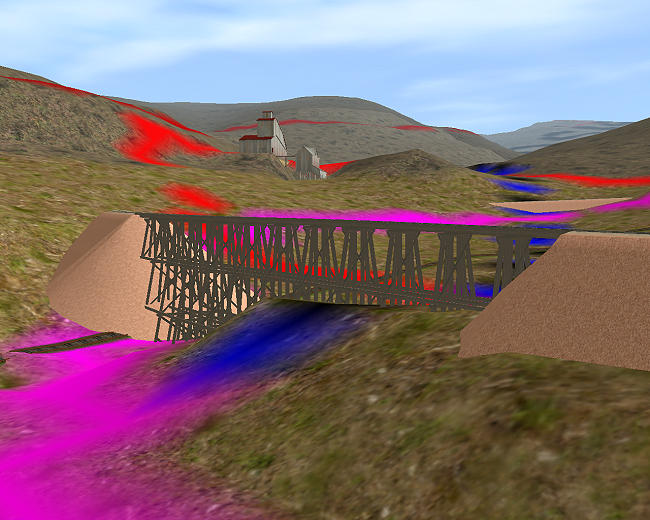 Fig.8 - A look up Poverty Gulch inside of Trainz, showing how the latest model fit's into the scene...
---
Gold King in Poverty Gulch is my second attempt of buildings/structures of the Cripple Creek District. Reason for this is that I actually had an drawing of this one in one of my old model railroad magazines.
That magazine, Railroad Model Craftsman, had in the February & March 1991 editions articles about scratch building this Gold Mine/Mill. Using those it was much easier and faster to get something "correct" into the computer.
But, it didn't take me long to find that this fast and easy project did have a bad side... From my collection of books and Sanborn Fire Insurance Maps I could see that there where something strange with the drawings I had.
When I compared the sizes of the drawings with the Sanborn map I could see that the long sides of the mine was actually to short! One picture I have in a book even shows that the drawings have 1 window missing too - so I just had to fix my model inside of Gmax!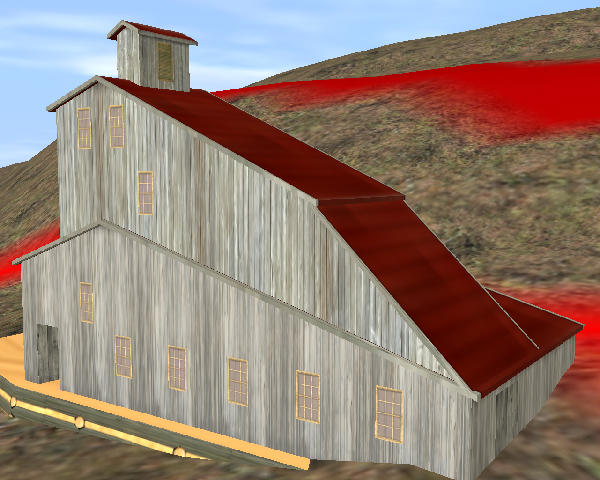 Fig.2 - Northeast wall.
Anyway, what is the most work of this mine, is not the actually 3D model of it inside Gmax, it is making and getting the textures correct/good that's 75% of the work on this one!
Then there's 15% scaling the drawing and translate it from feet/inches into meter so I can understand what sizes I'm dealing with - when I have all the measurements it's easy to make the model in Gmax!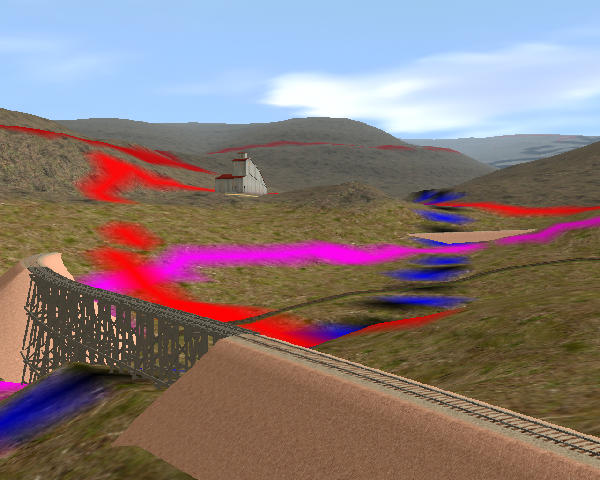 Fig.3 - A view up Poverty Gulch, from near the Short Line trestle.
All I need is to make the necessary numbers of "boxes", size them, and remove what I don't need. Then I just use the numbers from the drawings as coordinates to tell me the "X", "Y" & "Z" coordinates of all the necessary items that makes up this mine...
Okay then, I admit, there's some more work to it, like deciding where the center should be, and cut out holes for the windows/doors (if needed) and some other small stuff...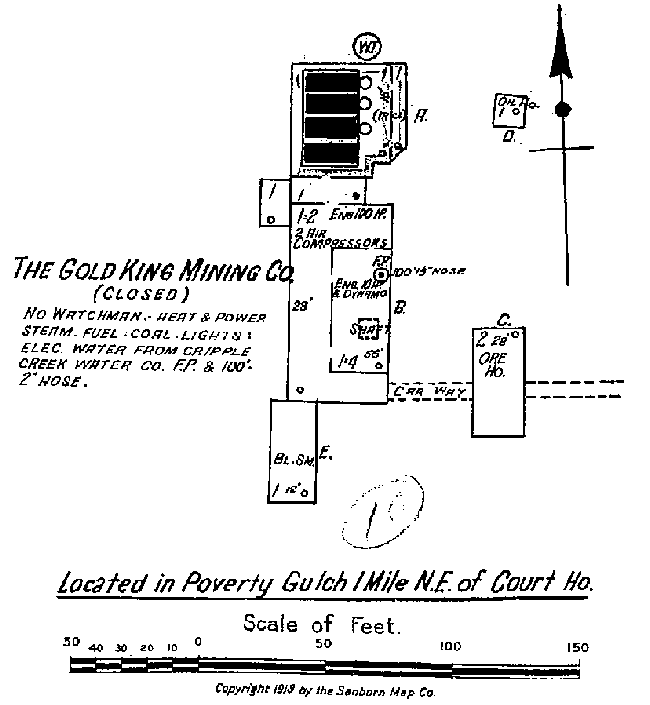 Fig.4
Today I used my CAD program (3rd PlanIt) to scale a scan (Fig.4) of a Sanborn map of this mine into the size specified by the drawing - and that's how I discovered that it was to short...
So, I needed to redraw the side wall in 3rd PlanIt, and then I just stretched that into the size I needed in order to fit the Sanborn map. Height I assumed was correct - it looks like that at least, width was already correct within half a meter or so.
After getting the new measurements from this side drawing, I just open up Gmax and put them into the correct "vertex's" of the mesh that makes up the model.
Which messed up my texturing so I had to redo that one - but overall I think the basic looks good. Windows needs work, so does the wall texture, the cribbing and defiantly the roof - but for now I'm concentrating on making the whole model.
Still needs to make the orebin/house (done, see above) - that one I have a drawing of - which is also to short btw.. Then, I need to make a drawing for the powerhouse as it wasn't on the article in the magazine, and I also need to make a couple of other small sheds that I can see in the pictures I have.
All this means it will take me some time to do it - but it's good to be back at creating for Cripple Creek again!
Back to List
Sorry for lack of Forward & Back Buttons, but I've so far been unable to figure them out as I no longer can use the ASP function of "Content Linking".