The Short Line Blue Book, July 1902
(page 40-41)

South Cheyenne Canon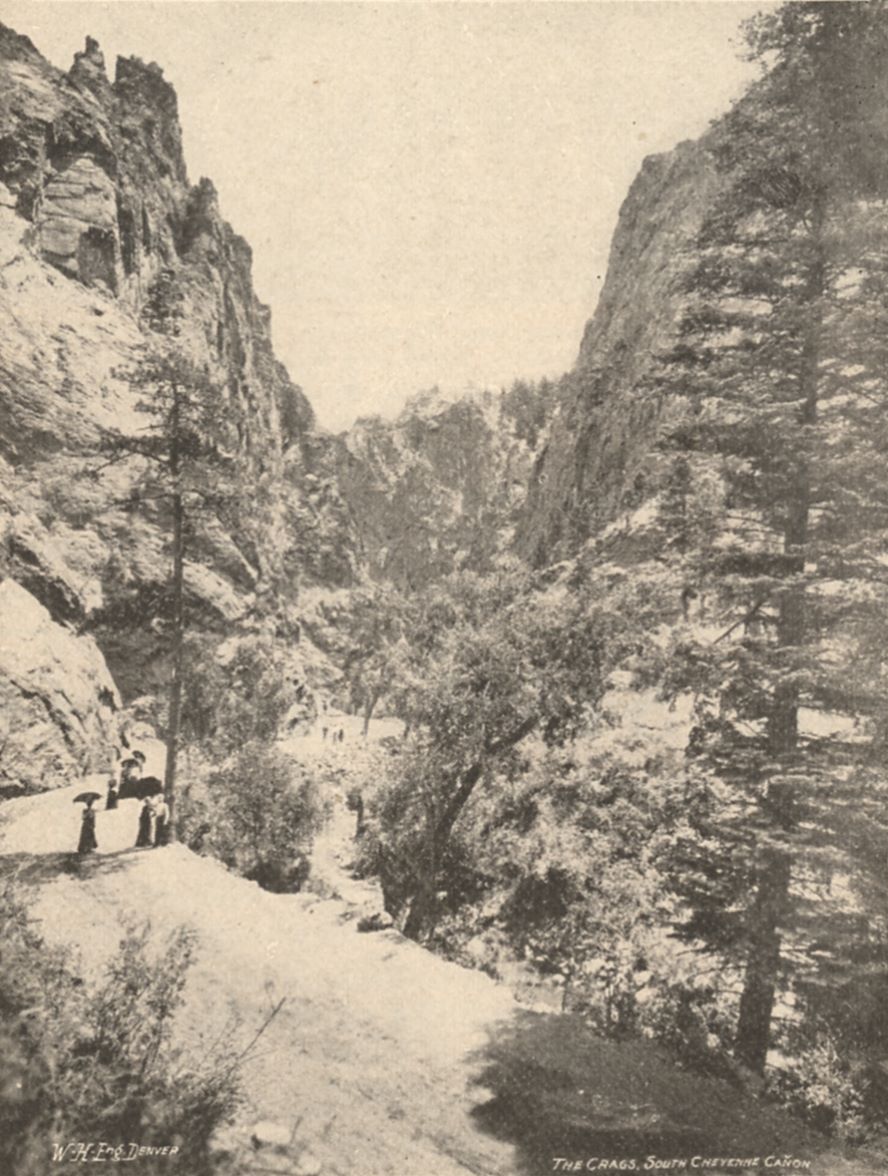 The Crags, South Cheyenne Canon
IT is practically the universal verdict of visitors to South Cheyenne Canon that there is no place accessible to tourists and of the same extent, which surpasses it in scenic attractions and few that compare with it, not excepting the Yosemite Valley or the Alpine gorges. The entire canon, from the entrance to Juanita Falls—a distance of a mile and a half — presents a succession of the grandest views to be imagined; while the beautiful brook of crystal water, a flora unsurpassed in variety and beauty, and the finest falls in Colorado add to its surpassing attractions.
Here are massive walls of richly colored granite rising from the murmuring stream almost perpendicularly to the sky above, their bold and rugged cliffs and pinnacles split and broken by the never-ending battle with the elements.
Passing through the entrance, two tremendous cliffs, "The Pillars of Hercules," seem to bar the way. Here is a most wonderful demonstration of the action of water. For hundreds of feet the canon at this point has been worn through the solid granite. On either side are the perpendicular walls, nearly a thousand feet high, and at one place but forty feet apart, barely giving room for the creek and roadway between them.
A short distance beyond the "Pillars, of Hercules." on the left, is Observatory point, from which a magnificent view of Colorado Springs and of the plains is obtained.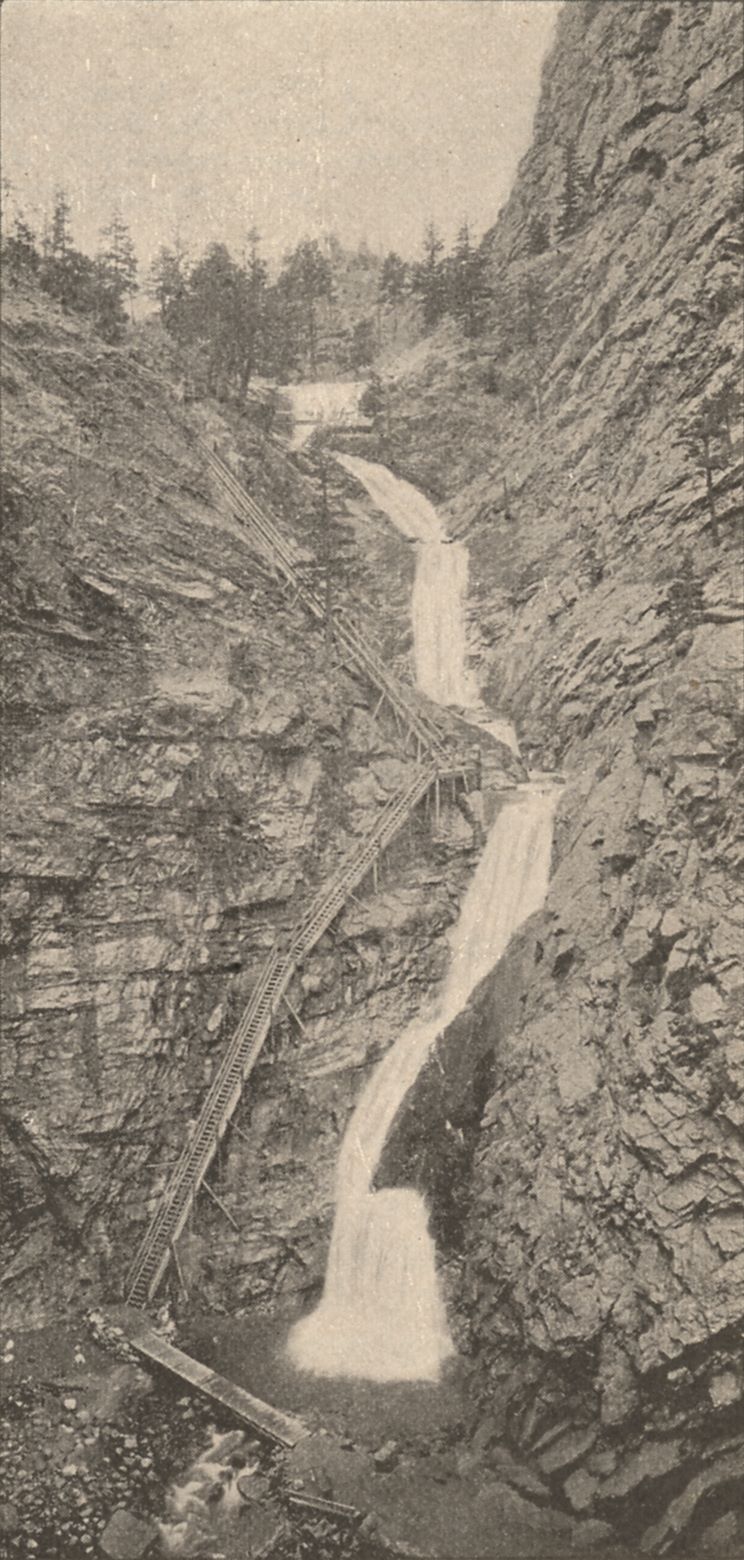 Seven Falls
Passing Prospect Dome, a graceful symmetrical pinnacle of granite, more than three hundred feet in height we come to the foot of the Seven Falls, where Nature out-does herself in a grand display of mighty cliffs and rushing waters. Here the canon proper ends in a colossal amphitheater, down one side of which plunges the foaming torrent in seven distinct leaps from a perpendicular height of two hundred and thirty-four feet.
Until a few years ago our journey must have ended here, but by a safe and easy stairway on the face of the wall, we may now ascend to its top, and enjoy the beauties beyond.
Just above the Seven Falls is the junction of the two branches of the stream. The west branch flows through Arapahoe Pass, a beautiful Canon, in which are wild flowers and berries in profusion. On the south branch are the Midnight Falls, Granite Rapids and Silvery Juanita Falls, all of which are very beautiful.
South Cheyenne Canon is located at the north end of Cheyenne Mountain, five miles from Colorado Springs, and nine miles from Manitou, so that the round trip may be made from either place in a half day. This can be done either by electric cars, which leave Colorado Springs every few minutes, making connection with the cars from Manitou, or by carriage, the liveries both in Colorado Springs and Manitou furnishing finest teams and competent drivers and guides for the trip through the canon.