The Cripple Creek Times
New Year Edition 1903
(page 14)
I added one image from my collection (framed in black), and procured the coloring of the images, source article had one pic used.
HEALTHY INTEREST IN MINING STOCKS
| | | |
| --- | --- | --- |
| | Inflated conditions, which resulted in lack of demand, have passed away and the future gives great promise. | |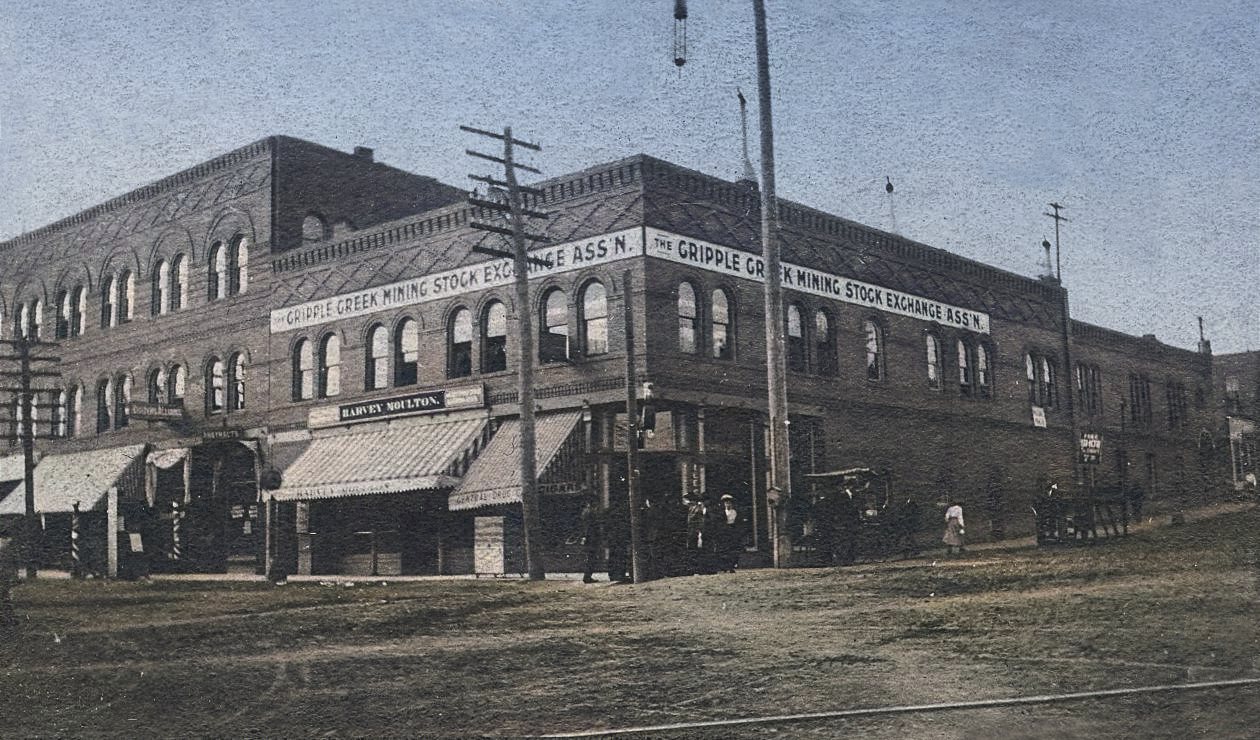 A Look at the the Cripple Creek Mining Stock Exchange Ass'n. Structure
Notwithstanding that the year just closed was an off one in mining stocks, the business of the Cripple Creek Mining Stock Exchange clearly demonstrated that people did not lack interest.
The market during the year was depressed considerably, and, while conditions were never so ripe for an upward movement, it did not come. Of course, many were discouraged, but rather than sacrifice their shares at the ridiculously low prices that ruled, people held on.
During the month of August a spurt came and stocks made a material advance. Some doubled in value, but gradually prices receded again.
As the year drew to a close many stocks showed a considerable increase, in the selling price, over the figures obtaining when the year started, while a few more than doubled. Of course, some were lower, but that was expected.
The market has been undergoing a "sick spell," which, of course, has had the effect of weeding out many of the cheaper stocks, leaving the more meritorious ones on the list. The depression caused the cheap broker, who was more of a detriment than an aid, to close up shop and leave for other parts.
The remaining brokers are the legitimate ones, who have ample capital to operate. The legitimate broker, more than anyone else, is opposed to "boosts" or "faking" and when the market begins to rise again stocks will advance simply on their merits, which means that the condition of the mine must warrant the advance.
The total number of shares sold here during the year amounted to 23,583,157 shares, the total value of which was $278,513.83.
A lively market is expected before the spring thaws come. Cripple Creek gold stocks are as safe as government bonds and now that the Eastern people have found that the industrials do not pay as large a rate of interest as was expected, they are turning their attention to gold stocks again, and before long the market will see a healthy demand.
Following are the sales and value for each month of the year: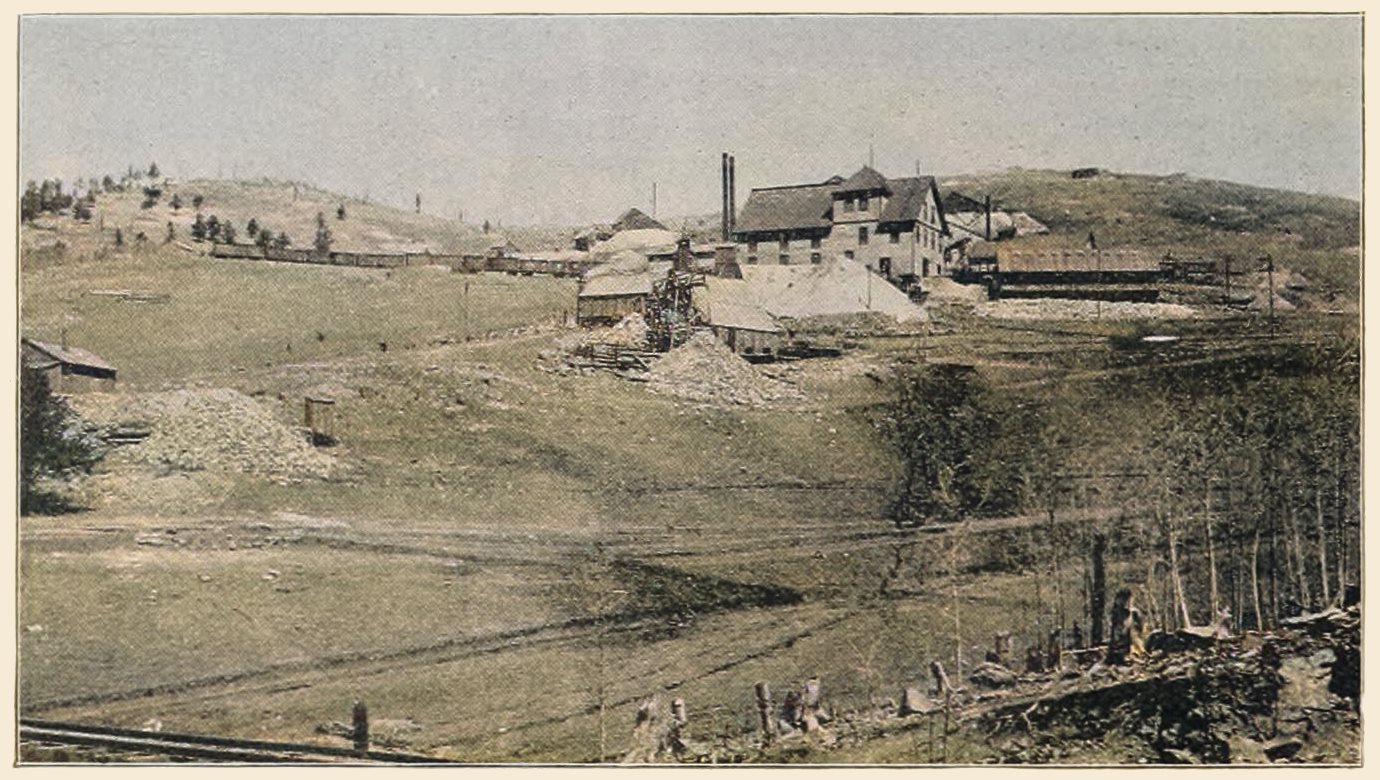 Independence Mine, Cripple Creek Mining District.
| Month | Sales. | Value. |
| --- | --- | --- |
| January | 2,700,000 | $ 21,750.00 |
| February | 2,610,500 | $ 23,875.50 |
| March | 3,100,000 | $ 28,485.25 |
| April | 2,155,333 | $ 17,238.33 |
| May | 2,844,600 | $ 18,496.50 |
| June | 2,785,000 | $ 22.184.00 |
| July | 2,047,600 | $ 27,585.75 |
| August | 1,652,000 | $ 21,785.75 |
| September | 1,985,708 | $ 23,404.44 |
| October | 2,472,333 | $ 28,767.33 |
| November | 1,845,583 | $ 24,433.73 |
| December | 1,284,500 | $ 20,508.00 |
| | | |
| Totals | 23,583,157 | $ 278,513.83 |