GOLD TUNNEL at CRIPPLE CREEK
Our CLINTON TUNNEL into Cow Mountain at Cripple Creek is forging ahead as fast as the miners can drive the big bore. Work started last August and we have cut one vein already. Numerous dykes and veins are ahead of us and will undoubtedly prove rich.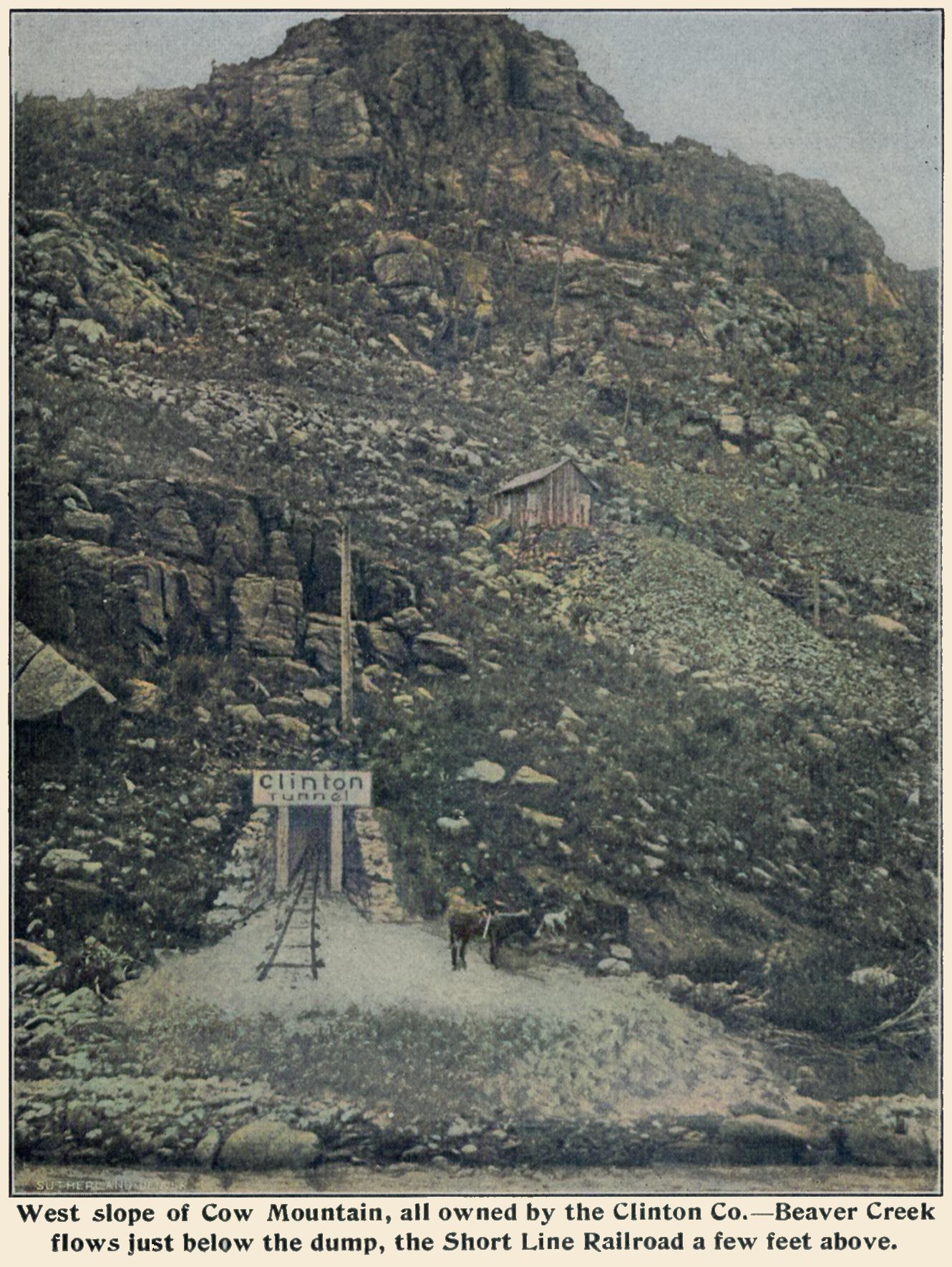 Claimed to be Clinton Tunnel into Cow Mountain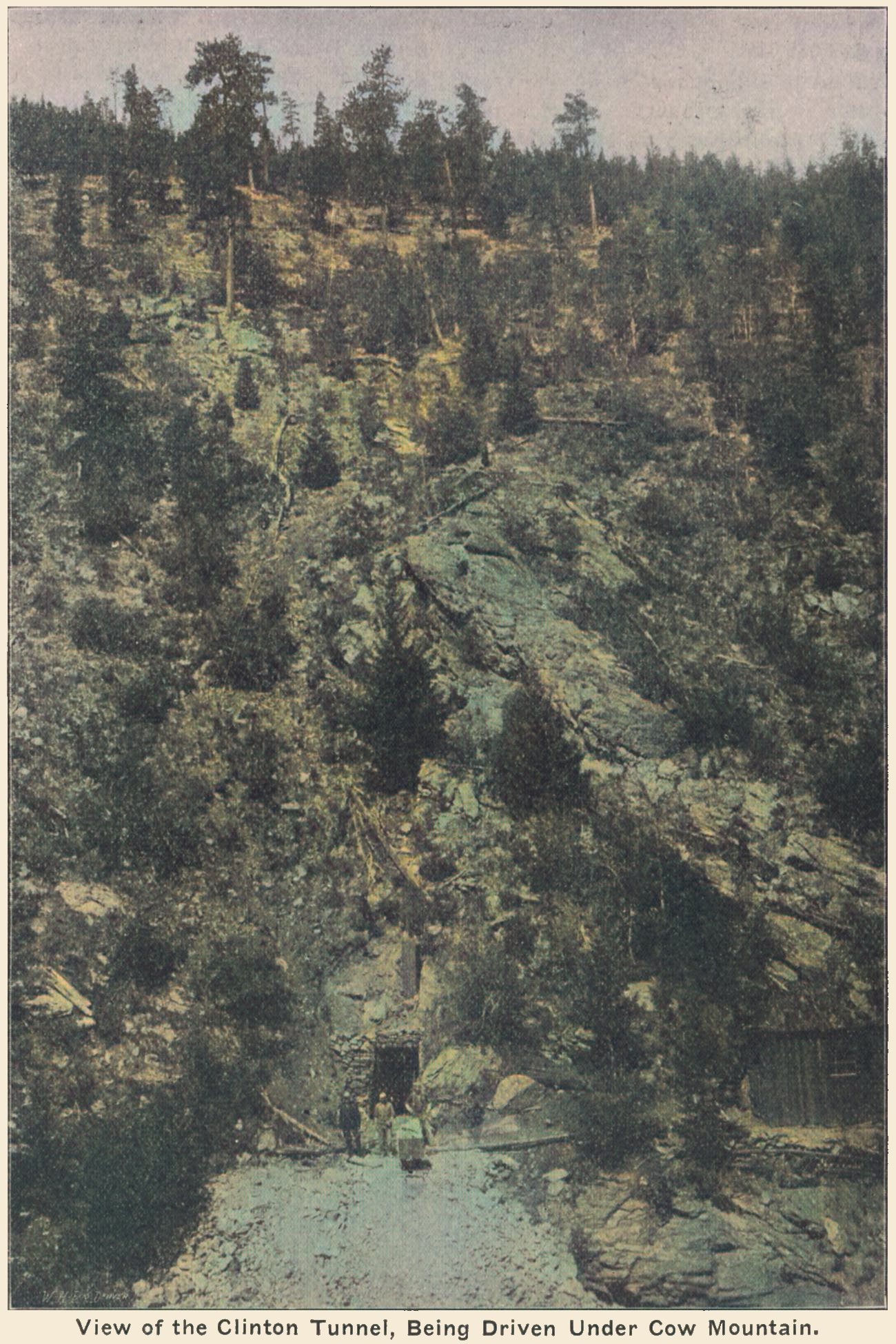 Claimed to be Clinton Tunnel into Cow Mountain
We own all of the claims along the tunnel, aggregating seventy acres of mineral land, and hold U. S. Patent (deed) to most of them. The object of our tunnel is to develop and work our own lodes and veins, at enormous depth, nearly 2,000 feet under Cow Mountain. It is the greatest and most important new development enterprise launched.
A railroad fifty feet from our tunnel, another near by. We hold all prior tunnel rights on Cow Mountain under Colorado and U. S. Mining laws.
The Clinton Tunnel has been officially surveyed for 5,000 feet by a U. S. Deputy Surveyor, and the law gives us all of the "blind" or undiscovered veins along the tunnel. We will also receive good revenues from other mines for drainage and ore-hauling.
SPECIAL!
TO INVESTORS!
In order to push the work on our tunnel harder we will accept orders for our treasury or development shares at the low price of ten cents per share, 100 shares, $10; 1,000 shares for $100; 10,000 shares for $1,000.
Monthly payments of one-tenth down and one-tenth each month. Remit by P. O. or express order, registered letter or bank draft. All shares full paid and nonassessable. These prices soon advanced. Act quick! Regular reports to stockholders. Ten per cent. discount for all cash with the order.
In addition to our Clinton Tunnel and the nine claims adjacent (seventy acres) we also own eleven other claims (forty-six acres) on several of the richest hills in Cripple Creek, many near rich mines. Cripple Creek is yielding $2,000,000 in gold per month—the greatest and richest gold district in the entire world. It is growing richer every year.
Few companies own as much mineral land as we own. Prominent men as officers and directors. Send us an order at once. Help us drive our tunnel into the hidden riches.
This is your chance to win. Write for maps, circulars, etc., free. You cannot afford to miss this. Address to-day
CLINTON CONSOLIDATED MINING CO. (Inc.)
EXCHANGE BUILDING
DENVER, COLORADO