Program of Trans-Mississippi Commercial Congress; Cripple Creek, Colorado, July 16, 17, 18, 19, 1901
(page 42-43)
THE COLORADO SPRINGS AND CRIPPLE CREEK DISTRICT RAILWAY.
"The Short Line."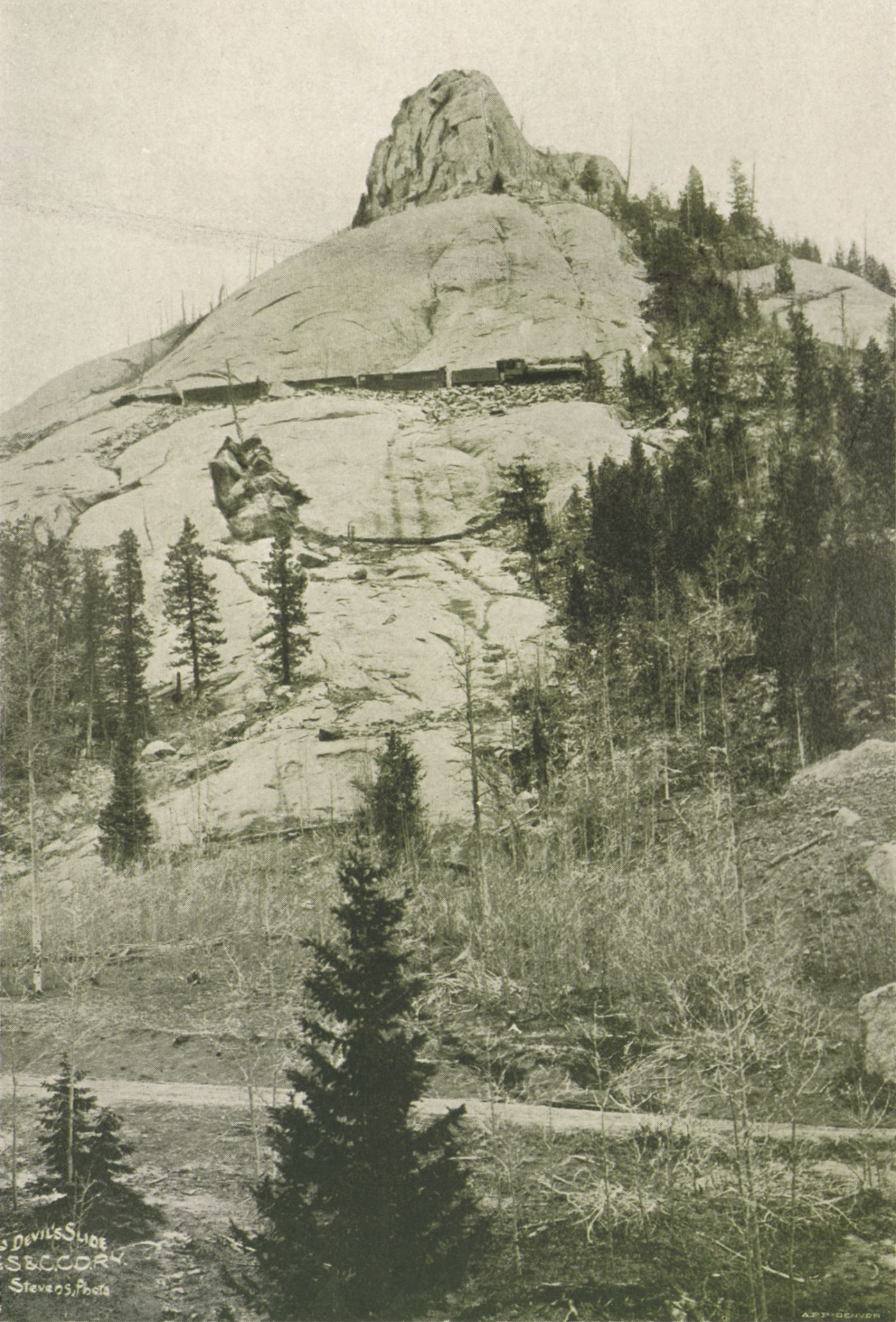 Devil's Slide C.S. & C.C.D.Ry.
The formal opening of this wonderful Steam Highway, connecting the Tourist Center of Colorado Springs with the Cripple Creek District - "The World's Greatest Gold Camp" - by the shortest feasible route, was celebrated on April 8th, 1901, since which time its fame as a line of unparalleled scenic attraction and marvelous engineering achievement, has spread to all parts of the country.
The ride of forty-five miles from Colorado Springs to the Cripple Creek District is one continuous panorama of Nature's most gorgeous mountain and canon scenery, while the traveler is filled with wonderment as he contemplates the apparent insurmountable obstacles which have been overcome in the construction of the line as it pursues its Labyrinthine course around cliffs that tower to the sky, twisting and turning in its ascent of the great granite peaks, to attain an eminence of more than ten thousand feet above sea level.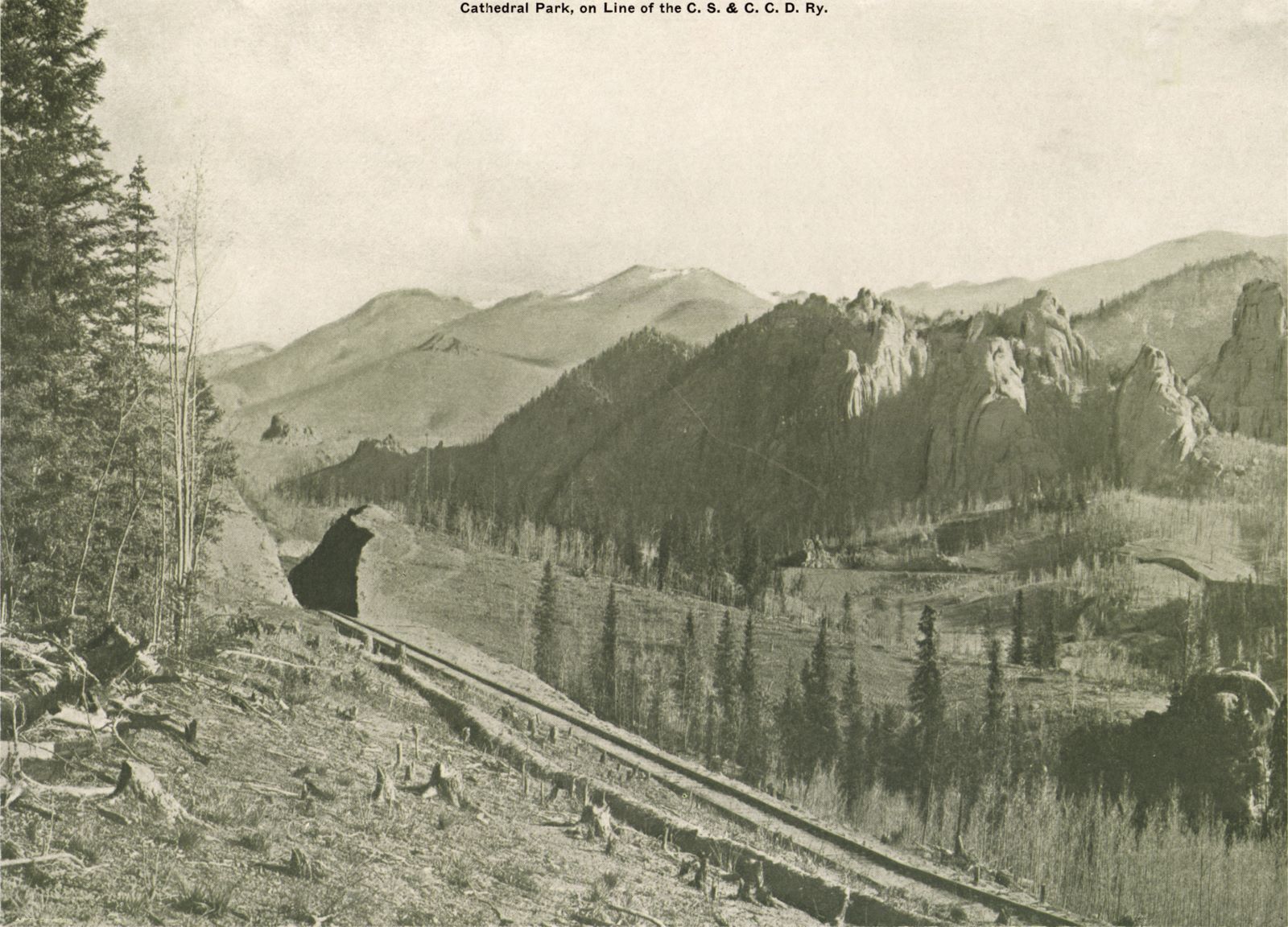 Cathedral Park, on Line of the C.S. & C.C.D.Ry.
A few quotations from testimony of those who have made the trip:
"The Short Line reveals a greater show of scenic grandeur than all the Trans-Continental lines in the whole course of their three thousand miles from New York to San Francisco."
"There is probably not another line in all the world that so completely displays every phase and view of the scenery it traverses."
"The side trip to Cripple Creek District over The Short Line will be the principal attraction for all tourists to Colorado, and no one can afford to miss it."
"It is a marvel of engineering skill and the greatest feat of railroad building in the country."
"The Short Line is a 20th Century Railroad in all that the term implies - a wide roadbed, standard gauge track, laid with seventy-five-pound steel rails, broad ties, close and evenly spaced; solidly ballasted with disintegrated granite; monster consolidated locomotives, equipped with powerful electric headlights, and passenger equipment of latest design and handsome finish, including palace observation cars which are an exclusive feature of The Short Line service and a delight to the tourist."